I don't know what Nephi originally constructed his ship with, but today we're going to build his ship with an 8.5″ x 11″ sheet of paper. I actually have a ton of stuff like this that I've used for lessons in the past so I'll probably be posting some of these things every now and then.
So channeling Sugardoodle.net that my wife frequents, I'm going to provide a simple papercraft project for teaching about Nephi's ship and obedience.
My current calling is teaching the CTR 7 kids in primary. It's a calling that I find very interesting and rewarding as I get to discuss the gospel with these very young minds. Well, today's lesson was on how God helps us to be obedient to his commandments which is an interesting topic in its own right. We talked about how difficult and even impossible it must have seemed for Nephi to do such a task.
But with God's help, he was able to do it because he had faith and was obedient to every instruction that he was given. So in like manner I handed them a sheet of paper like the one you will see below and asked them to construct a ship. They obviously were a little flabbergasted but when I mentioned that I would be helping them to complete the task, they were encouraged. So, step by step, we each constructed a ship and they were all able to do it with the help of their teacher.
The point was that in like manner, we all can keep each of God's commandments if we will be open to his instructions and guidance.
Here are some pictures of the process, it's quite easy if you've ever folded one of these before: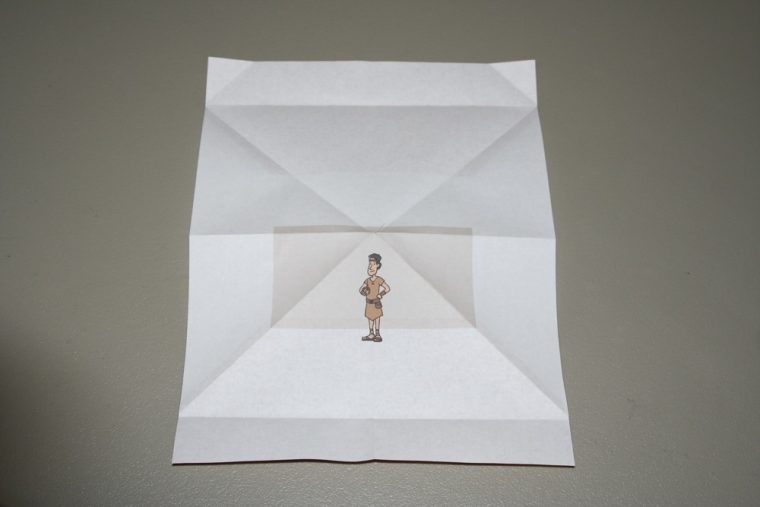 Download the files here: