Imagine going through life thinking that all is well concerning your relationship with God.
You feel the Spirit, you may have seen miracles, your knowledge of God has grown over the years, as has your understanding of scripture. Surely all is well, right? We would have been told if there was anything missing, right?
The scriptures speak of a baptism of fire, but what it is? Oh, it is probably just symbolic and if I had hands laid upon my head and was confirmed then that was the baptism of fire, right? They said "receive the Holy Ghost" so that's all been done, right?
But what if this whole time, you have been living your life simply assuming that you have received this gift from God? Do you even know what it is?
Alma asked members of the church in his day:
I ask of you, my brethren of the church, have ye spiritually been born of God?

Alma 5:14
Someone becomes a member of the church when they are baptized. This was the pattern established by Alma's own father Alma.
And it came to pass that whosoever was baptized by the power and authority of God was added to his church.

Mosiah 18:17
But wait, are we sure these are members of the church? Yes, just look at the last verse:
I speak by way of command unto you that belong to the church…

Alma 5:62
Alma also includes any who are not members in his message as well because this is an invitation for all people, but he is definitely addressing church members here.
But why would Alma ask these baptized brethren of the church if they had been spiritually born of God?
Likewise, why would I today ask if members of the church who were baptized at eight if they have been spiritually born of God?
Because it is clearly possible to be a member of the church and not be spiritually born of God, something that is a distinct and unmistakable experience with God, that is described as a baptism of fire.
The Lord has said in our own day:
And verily, verily, I say unto you, he that receiveth my gospel receiveth me; and he that receiveth not my gospel receiveth not me. And this is my gospel—repentance and baptism by water, and then cometh the baptism of fire and the Holy Ghost…

D&C 39:5-6
Jesus taught the Nephites:
Yea, blessed are they who shall believe in your words, and come down into the depths of humility and be baptized, for they shall be visited with fire and with the Holy Ghost, and shall receive a remission of their sins.

3 Nephi 12:2
And Joseph Smith taught very clearly:
The baptism of water, without the baptism of fire and the Holy Ghost attending it, is of no use; they are necessarily and inseparably connected. An individual must be born of water and the Spirit in order to get into the kingdom of God.

Joseph Smith, TPJS at pg. 360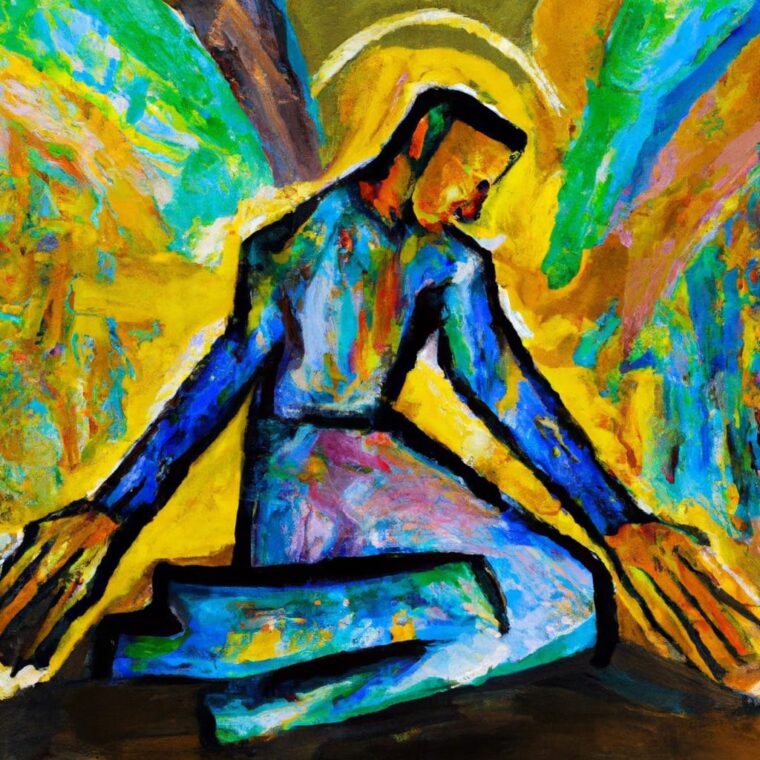 These three quotes explain something very plain and clear that can be expounded upon with an entire host of other verses to support the fact that without the baptism of fire there is no remission of sins and therefore no redemption.
That means your current state is as if you were never even baptized in the first place – think about it.
Or do you feel comfort at this time as you recall your own baptism of fire and feel again the power, the joy, and the knowledge from God that you are forgiven and reclaimed?
Or are you searching your mind to try to find something that must have happened that could maybe qualify as a baptism of fire; a strong spiritual experience maybe?
Do you feel a swiftness in your heart and trouble in your soul as you are unable to locate such a memory of an experience that doesn't appear to have ever existed for you?
If, in all of your searching you come up short and realize that this has never been an experience that you have had, then yes, you have been operating in life with a gift that has sat unopened because you were never mentored on how to go and receive it.
I think this is a much bigger problem than we want to admit
This is something that has disturbed me for a long time and I have been very hesitant to really confront others about this directly.
I have a story to tell about my own redemption, but I have not yet figured out the best way to do it. It's an incredible story and one that begins in a very dark place but ends in the brightest light.
Suffice it to say, on November 20, 2000, I had an encounter with God that resulted in my baptism of fire, one that the scriptures describe over and over again.
I was born of God, I experienced a mighty change of heart, and my disposition was forever altered.
Add to that all the things the scriptures talk about in this regard, I could go on and on but I actually experienced this, I knew what it was when it happened, and it changed my life.
I was overjoyed and having felt like a lost soul for so long, I was thrilled to come to realize that I had finally experienced what all of the other followers of Christ are promised in the scriptures.
I assumed that everyone at church had this same experience and I felt at long last one with the saints in this regard and was excited for the future.
But over the course of time, my interactions with other members started to trouble me. It didn't seem like there were others who had experienced what I had; it was foreign to many. How could something so plain and clear in the scriptures not be a part of the lives of so many happy members bearing testimony and such; all seemed well in Zion.
What was happening? Was I judging people incorrectly? Who was I to question the faith and status of the salvation of other members? Was Satan deceiving me with some twisted form of pride?
Joseph Smith taught:
You might as well baptize a bag of sand as a man, if not done in view of the remission of sins and getting of the Holy Ghost. Baptism by water is but half a baptism, and is good for nothing without the other half – that is, baptism of the Holy Ghost.

Joseph Smith, July 9, 1843, Nauvoo, IL; History of the Church 5:499
I've come to believe that a disturbingly large amount of members of the church, at least the ones that I have encountered, are going through life only half-baptized.
To put it another way, I can name on one hand every member of the church I have ever met who I know have received a baptism of fire. That doesn't mean there aren't more, I think that if there are others they may be unsure how to share their experience or may not have understood what it was.
It's possible that they may be like those Lamanites who did experience this event but did not understand what exactly had happened to them. (3 Nephi 9:20) It has been the case in some anecdotal accounts I have heard where a person experienced a baptism of fire, and was told that their sins were forgiven, and had a mighty change of their heart and disposition only to learn much later that this powerful life-changing event was indeed the baptism of fire spoken of in the scriptures. They just didn't know that it would be an encounter like that because they were never taught to expect or pursue it.
But shouldn't we know? Wouldn't we be the ones to know, especially with the multiple accounts in the Book of Mormon? Shouldn't we discuss this and deliberately mentor others to receive the same instead of letting them stumble around in the dark?
Now, I am just one person going off of personal experience, scripture, and anecdotal evidence, but if anyone is reading this, honestly ask yourself the question that Alma the high priest asked the brethren (and sisters) of the church:
Have you been spiritually born of God?

Alma 5:14
If so, when did this event occur in your life? What was it like? Were you immersed in fire and the pure love of Christ? Did this cause a mighty change in your heart and disposition? And most importantly, did God tell you that your sins have been forgiven?
President Ezra Taft Benson taught:
"When you choose to follow Christ, you choose to be changed. […] If it hasn't happened to you—it should. Our Lord told Nicodemus that "except a man be born again, he cannot see the kingdom of God." (John 3:3.) Of these words President Kimball said, "This is the simple total answer to the weightiest of all questions. … To gain eternal life there must be a rebirth, a transformation." Besides the physical ordinance of baptism and the laying on of hands, one must be spiritually born again to gain exaltation and eternal life.

Born of God, General Conference October 1985
Did you get that? It is worth repeating: He said that BESIDES the physical ordinance of baptism and the laying on of hands, ONE MUST BE SPIRITUALLY BORN AGAIN.
This is a separate divine encounter, a baptism of fire that is distinct from the physical ordinances that priests perform.
My own baptism of fire occurred 13 years after I received the ordinances of baptism by water and confirmation. The promises of the Lord do not have any expiration date, they come when we are ready.
Elder James E. Faust explained:
All of us need to be born spiritually, from 8 to 80—or even 90. When Sister Luise Wulff of the German Democratic Republic was baptized in 1989, she exclaimed, "There I was—ninety-four years old and born again!" Our first birth takes place when we are born into mortality. Our second birth begins when we are baptized by water by one holding the priesthood of God and is completed when we are confirmed, and "then cometh a remission of [our] sins by fire and by the Holy Ghost."

Born Again, General Conference, April 2001
The first baptism is of water by a mortal man who represents the Lord, this points toward a second baptism by fire from God. Fire is associated with many things such as the Spirit and the glory and presence of God in particular.
To be immersed in water is an event, as is a birth. These are both events that happen at a place in a particular point in time. The baptism of fire by God is also an event that occurs.
When baptized by water, there is no mistaking that you were wet and under water. It happens all of a sudden; you are completely immersed in the substance of water in an obvious and unmistakable way.
How is it then that a baptism of fire and the Holy Ghost is more subtle than this and passes undetected in the lives of people. How can immersion in a BAPTISM OF FIRE be something you forget or do not realize happened?
One might say, "Ah ha, but what about 3 Nephi 9:20?" where it mentions Lamanites that "were baptized with fire and with the Holy Ghost, and they knew it not."
In response, consider an experience I had where I witnessed a man receive a baptism of fire right in front of me moments after his confirmation in one of the most miraculous turns of events I've ever seen.
It's a bit of a long story so I'll tell a condensed version.
This man had just been baptized a few days before and on the day of his confirmation he called and said that could not attend because his work kept him out super late and he was terribly exhausted. But since he lived right across the street from the church, he was dragged out of bed by an over-zealous elders quorum presidency.
Needless to say, he was extremely angry about this. I felt very embarrassed and disheartened that such an important event was seemingly ruined for this man. He was confirmed and came back and plopped down in the pew fuming with anger.
As the sacrament hymn began a change took place with this man; I witnessed the whole thing. It is a story I will have to tell elsewhere but he was completely overcome and went through a variety of gifts of the spirit one after the other and broke down in tears saying: "What is happening to me?"
I opened up the scriptures to the book of Acts and showed him where the apostles laid their hands on heads to confer the gift of the Holy Spirit. As he then understood, he wept again.
After sacrament the elders quorum presidency sheepishly came to apologize to this man for dragging him out of bed and that they should have respected his wishes. He replied, "No, you have no idea how glad I am that you brought me here today." They had a puzzled look, but I knew.
I believe strongly that those Lamanites experienced a baptism of fire, they experienced it in all its glory, but they didn't know what it was because it hadn't been explained to them yet. I believe that at some point, it was likely explained and taught to them.
But I simply cannot believe that they were baptized with fire without any perception of a change or an encounter with God; I think such a thing is impossible.
Benson concluded his address saying:
When we awake and are born of God, a new day will break and Zion will be redeemed. May we be convinced that Jesus is the Christ, choose to follow Him, be changed for Him, captained by Him, consumed in Him, and born again I pray in the name of Jesus Christ, amen.

Ibid.
Alma again explained to the same crowd of baptized church members:
…this is the order after which I am called, yea, to preach unto my beloved brethren, yea, and every one that dwelleth in the land; yea, to preach unto all, both old and young, both bond and free; yea, I say unto you the aged, and also the middle aged, and the rising generation; yea, to cry unto them that they must repent and be born again.

Alma 5:49

This rebirth comes only through a baptism of fire and in no other way. (3 Nephi 12:1-2, 2 Nephi 31:13,14,17, 3 Nephi 11:35, Matt. 3:11, 2 Ne. 31:13; 3 Ne. 9:20; 11:35; 12:1; 19:13; D&C 19:31; 33:11; 39:6; Moses 5:9, Moses 6:59,65,66, John 1:33, John 3:5, 1 Pet. 1:3,23, Mosiah 4:3, Mosiah 5:7, Alma 13:12, Alma 36:24, Helaman 5:45, 3 Nephi 15:23, 3 Nephi 27:20, D&C 5:16, D&C 84:64, JS-H 1:73, Acts 10:47)
Here is where I think the problem begins and the opportunity lies
We, as a church, baptize our children at the age of eight. This is very young and these children are not very likely at all to have any concept of their immortal soul, the terror of hell, or the weight of sin, etc.
There are also many adults that are oblivious, even in the church, but at least they have the capacity to comprehend these things.
What I think happens is a tradition of baptizing a child, then pointing them to future ordinances and covenants (the covenant path) without ever mentoring them through the process of receiving the other half of their baptism.
Thus, we churn out unsaved member after unsaved member who progress along making covenants only to wake up one day married with children and become shaken in their faith by some criticism of a church institution or criticism of mortal fallible men.
They depart their religious community and worst of all, they part ways with their God altogether.
How can this be? How can this happen to someone who has supposedly been baptized, confirmed, made temple covenants, etc.?
Is this not the fulfillment of what Jesus taught in the sermon on the mount?
Many will say to me in that day, Lord, Lord, have we not prophesied in thy name? and in thy name have cast out devils? and in thy name done many wonderful works? And then will I profess unto them, I never knew you…

Matthew 7:22-23
Listen to the words of Helaman to his sons:
And [Jesus] hath power given unto him from the Father to redeem them from their sins because of repentance; therefore he hath sent his angels to declare the tidings of the conditions of repentance, which bringeth unto the power of the Redeemer, unto the salvation of their souls.

And now, my sons, remember, remember that it is upon the rock of our Redeemer, who is Christ, the Son of God, that ye must build your foundation; that when the devil shall send forth his mighty winds, yea, his shafts in the whirlwind, yea, when all his hail and his mighty storm shall beat upon you, it shall have no power over you to drag you down to the gulf of misery and endless wo, because of the rock upon which ye are built, which is a sure foundation, a foundation whereon if men build they cannot fall.

Helaman 5:11-12
Jesus spoke of three things in his ministry to the Nephites that if we did, we would be built upon his rock.
He said that we are to be built upon the rock of his sayings (the sermon on the mount), his flesh and blood (the sacrament) and his doctrine:
Verily, verily, I say unto you, that this is my doctrine, and I bear record of it from the Father; and whoso believeth in me believeth in the Father also; and unto him will the Father bear record of me, for he will visit him with fire and with the Holy Ghost. […] Verily, verily, I say unto you, that this is my doctrine, and whoso buildeth upon this buildeth upon my rock, and the gates of hell shall not prevail against them.

3 Nephi 11:35,39
How it is that we came to the point where we never ask a child, a teen, or an adult if they have been spiritually born of God or baptized with fire and the Holy Spirit?
Why is this never asked? What exactly do we as a people think a baptism of fire is in the first place?
Why are people encouraged to progress onward with the false confidence that all is well only to leave them upon a foundation of sand and completely vulnerable to the devil's mighty winds, hail, and storms?
What is to be done, is the answer to just not baptize children at 8 years old?
Well, here's where it becomes a bit of a paradox, it seems that we must do this because we were commanded by the Lord to do so:
And again, inasmuch as parents have children in Zion, or in any of her stakes which are organized, that teach them not to understand the doctrine of repentance, faith in Christ the Son of the living God, and of baptism and the gift of the Holy Ghost by the laying on of the hands, when eight years old, the sin be upon the heads of the parents.

For this shall be a law unto the inhabitants of Zion, or in any of her stakes which are organized. And their children shall be baptized for the remission of their sins when eight years old, and receive the laying on of the hands. And they shall also teach their children to pray, and to walk uprightly before the Lord.

D&C 68:25-28
I have spoken to some who think that we should not baptize 8 year olds and wait until they are in a state where they can comprehend what they are doing and make the necessary sacrifice of a broken heart and contrite spirit.
I understand that and I see the logic in it. But how do you reconcile what the Lord has commanded in his word, so let's take a closer look at what he says.
He says that the parents who have children in Zion are obligated to teach them to understand the doctrine of repentance, faith in Christ, and of baptism and the gift of the Holy Ghost by the laying on of hands.
He doesn't necessarily imply that this will all be understood by these children immediately or that they will have the capacity to receive a baptism of fire at this time or shortly after, but that it is the parents responsibility to teach them to understand the doctrine.
It takes time to teach doctrine and especially to understand it. This could likely take years as the child ages and begins to understand line upon line, but that's what we've been commanded to do.
We don't know his age, but Enos who was also likely baptized by his father, Jacob, had to come to a realization of his own need for redemption and seek it out.
Fortunately, he had wise parents and grandparents to mentor and instruct him so that he knew where to turn when he was ready.
Enos' father Jacob kept the sacred teachings of their people upon plates of metal that would endure from generation to generation and he wrote:
And if there were preaching which was sacred, or revelation which was great, or prophesying, that I should engraven the heads of them upon these plates, and touch upon them as much as it were possible, for Christ's sake, and for the sake of our people.

Jacob 1:4
Enos' grandfather Nephi wrote:
And we talk of Christ, we rejoice in Christ, we preach of Christ, we prophesy of Christ, and we write according to our prophecies, that our children may know to what source they may look for a remission of their sins.

2 Nephi 25:26
We can now see how Enos found his way and I think thay we should do the same ourselves for our own posterity. It is the main reason why I created this blog in the first place – for my posterity to know what I know.
Returning to Doctrine and Covenants section 68, we read in verse 28 that we should also teach these children to pray and walk uprightly before the Lord just as Enos' father Jacob did for him.
I have baptized all of my children at 8 years of age according to the law of the Lord, but I have also taught them that their baptism of water is incomplete without the baptism of fire.
Year after year as they age, I open up to them the scriptures and teach them whatever they are mature enough to receive.
It is my responsibility, as well as the responsibility of all who are parents in Zion to mentor our children unto their own baptism of fire and the Holy Spirit.
If we have not done so ourselves, then let's start with us first.
In Alma chapter 13, the great high priest Alma lays out the doctrine of the priesthood and explains that a priest must come and enter into the rest of God themselves so that they can then bring others.
If we do not do this, we are as blind guides. Jesus taught, "if the blind lead the blind, both shall fall into the ditch." (Matt. 15:14)
If indeed what I'm saying here is true, then this is all a completely solvable problem.
We need only consider our ways, examine ourselves in the light of the scriptures, and if we have already entered in at the gate, continue forth down the path to partake of the fruit of the tree of life and be filled with the love of God and his forgiveness and redemption through a baptism of fire.
It doesn't matter if you were baptized yesterday or 60 years ago; the promises of God are there if we reach for them.
If you find yourself in a place where Alma's question, "Have you been spiritually born of God?" stirs something within you that you wish to pursue, then read the entirety of his sermon in Alma chapter 5 and examine yourself in light of the 50 questions he asks.
That sermon is designed to reach into the depths one's soul to discover any obstacles that stand between you and God. As we empty ourselves of this clutter, we will have room for God to fill us with his Spirit and fire.
In conclusion, I'll leave you with the words of the prophet Mormon and after, the final words of his son Moroni:
O then despise not, and wonder not, but hearken unto the words of the Lord, and ask the Father in the name of Jesus for what things soever ye shall stand in need. Doubt not, but be believing, and begin as in times of old, and come unto the Lord with all your heart, and work out your own salvation with fear and trembling before him.

Be wise in the days of your probation; strip yourselves of all uncleanness; ask not, that ye may consume it on your lusts, but ask with a firmness unshaken, that ye will yield to no temptation, but that ye will serve the true and living God. […]

Behold, I speak unto you as though I spake from the dead; for I know that ye shall have my words.

Mormon 9:27-28
Yea, come unto Christ, and be perfected in him, and deny yourselves of all ungodliness; and if ye shall deny yourselves of all ungodliness, and love God with all your might, mind and strength, then is his grace sufficient for you, that by his grace ye may be perfect in Christ; and if by the grace of God ye are perfect in Christ, ye can in nowise deny the power of God.

And again, if ye by the grace of God are perfect in Christ, and deny not his power, then are ye sanctified in Christ by the grace of God, through the shedding of the blood of Christ, which is in the covenant of the Father unto the remission of your sins, that ye become holy, without spot.

Moroni 10:32-33