July
Who will wait on the Lord? Can we endure on remembrance alone?
A wrong choice reminds us of our human nature; what follows that choice reveals our divine nature.
The obedient and the repentant are equal in the eyes of God.
The simplest questions can bring about the greatest revelations.
We are here on earth to see what we will cleave unto.
Since faith is the first principle of salvation, fear is and will always be the greatest obstacle to salvation at every single level of progression.
Where there is fear, there is no salvation.
Relief Society is organized primarily under the doctrine of charity, the pure love of Jesus Christ.
We cannot truly partake in remembrance of the resurrected body of Christ if we do not have personal knowledge of his resurrected body to remember in the first place. For this reason, we must gain a witness for ourselves so that we can truly partake in remembrance.
The body seeks to avoid pain. It does this instinctively because it only wishes to survive. One's intelligence must be able to discern what pain must be avoided and what pain must be accepted and endured well. There is no pain and no adversity that can destroy one's spirit.
The Internet is perhaps the greatest modern tool in discovering important things about yourself. With the greatest collection of human knowledge in existence, what questions are you asking, what do you seek, and how does what you find affect your existence?
If we do not record, we will not remember, and if we do not remember, we will fail.
Trials cannot be defined in terms of "good" or "bad" because they are not to be judged, our actions are.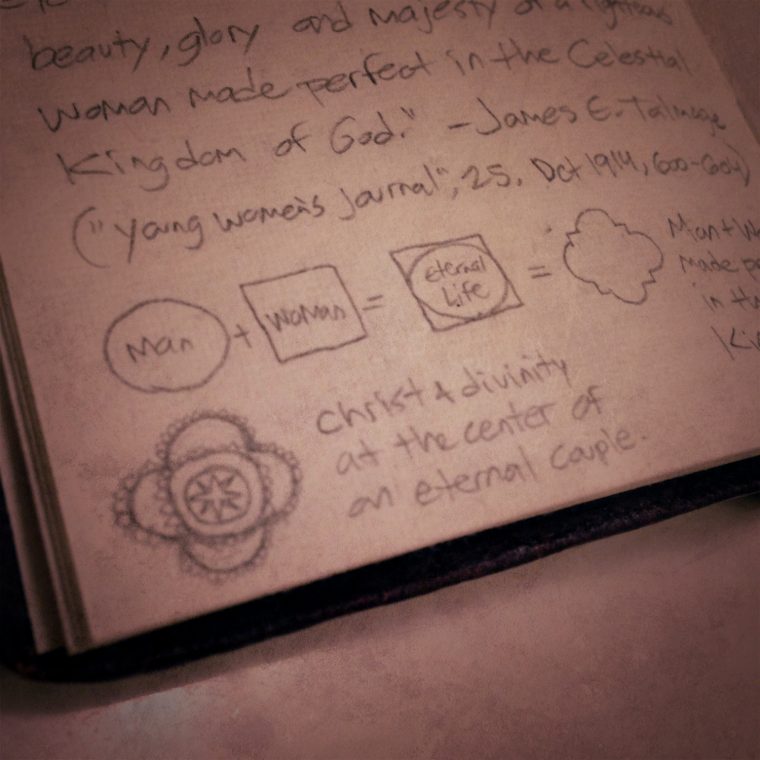 August
We have a body and it is our tendency to protect it, preserve it and keep it unscathed when it is our purpose to use it to test and experience truth. To use it as the instrument of our mind to seek knowledge that we may obtain understanding so we can increase in intelligence.
Whenever the Spirit reveals a truth, you are under obligation to change your behavior.
Forget > shakach – to mislay
Mislay > to lay in a wrong place…to lose
"Those who keep a book of remembrance are more likely to keep the Lord in remembrance in their daily lives. Journals are a way of counting our blessings and of leaving an inventory of those blessings for our posterity." – Spencer W. Kimball
One of the key purposes of any book is remembrance.
There is always an opportunity to build Zion, even and perhaps, especially when circumstances do not favor our expectations. If plans fall through, look around and discern by the Spirit what good you might do.
Be a peacemaker at all times. Find ways to bring joy by making people feel welcome and loved.
"Intelligence is the righteous application of knowledge and understanding in action and judgement" – David A. Bednar, Increase in Learning, p. 70
Intelligence is gained through faithful obedience.
"The mysteries are those matters that can only be known and understood by the power of the Holy Ghost." – David A. Bednar, Increase in Learning, p. 120
"Do not be too concerned or worried about quickly finding the right answer. Rather, focus upon asking the right questions." – David A. Bednar, Increase in Learning, p. 161